3. Dare to Love
March 12th 2020, Thursday
Dear Blog,
I am disappointed in myself. I think that once you put your thoughts into words, they will now carry extra weight, a weight that you need to be responsible for. The truth of the matter is that before the first blog on Tuesday, Vance had not been in my head that much, because I had always deemed my obsession with him to be unhealthy. Having these kinds of feelings towards a straight guy could never end well, based on my limited experience. According to another gay friend when we talked about this particular trouble of mine, he had never experienced such feelings ever since he got his first boyfriend. I would presume that being in a loving relationship that involves both parties would send a positive signal to the body and the mind that one is loved, therefore safe from the mere physical attraction of the flesh. But the reality is always more complicated.
Take Tuesday night for example. I spent about 2 hours working on a flowchart for a group project in Organization and Supply Chain class, which Vance was also part of, and we happened to be assigned to the same group. I have to admit that the desire to impress him had been in the back of my head ever since I found out about our shared assignment. I did the chart with OmniGaffel, and everything looked proper. Yesterday he also did a flowchart with excel. It was rather basic but he got to the core of the problem. Upon reading his flowchart I could feel the anger building up in my body. How could he be so smart? I did a decent looking one with a bad structure, and he did a mediocre-looking one with brilliant structure. At the end of the day, it is the content that matters, because we were supposed to do some calculations with the flowchart. I cannot help but feel this is some kind of metaphor for our fundamental difference. I am someone who cares about appearance. As long as my flowchart looks good, the teacher cannot say that I do not work hard. For him, as long as the content is good, he gets to the core of the problem. And to know that he is in fact 2 years younger than me makes me even more agitated. It makes me feel that I have wasted my time doing nothing, though in all fairness, I studied film and he studied biochemical engineering. Biomedical engineering to be precise, and he also had experience working as a business analyst for banks. What the fuck have I been doing with my life? Just two mediocre jobs after college in the film industry that has nothing to show for. I guess this obsession with credentials is not necessarily a good thing. But it does make me question the choices that I have made. It also made me wonder how high performing people are excellent in almost all areas in life whereas I am struggling to even get one area of my life in order. Do they know something that I don't? They probably cracked the secret to achieving excellence at all times, a consistency throughout their life that binds both their internal world and the external one. I, on the other hand, only focus on making the outside world appear in order. You cannot run away from yourself. It follows you wherever you go.
Anything you do becomes everything you do.
I adjusted my structurally flawed chart according to his. It took me another 2 hours. I felt stupid as I was doing it, mumbling to myself why couldn't I have focused more on the core of the issue rather than the appearance of things. Around noon after lunch, I somehow gathered the courage to write him a message on WhatsApp. The very first message that I ever wrote to him. I read somewhere that if you want to change, maybe you should consider doing everything in the opposite way.
If the instinct you have is wrong, then the opposite would have to be right.

— Seinfeld, Season 5 Episode 22
This quote is from the episode in which George decides to do the opposite of his instincts and ends up being successful at everything he does. Exaggerated for comedic effects I am sure, but there is no denying that something is to be learned here.
Old instinct: immediately run away from all the straight boys that I ever had a crush on, because I know it's unhealthy.
New instinct: be active and talk to the boys that I have a crush on. Straight or gay.
So that's why I did it. I wrote my very first text to Vance even though we had been technically acquainted since September 2019. Here is what I wrote:
Thanks for doing the heavy lifting! Everything just feels much more clear with your chart. How long did it take you to make it?

— Hanson He, a complete idiot
Kissing ass. That's what I am good at. And he did not text me back. The worst part is that WhatsApp has those double ticks that would turn blue to indicate "read". He read my message but did not reply. This just gave me anxiety. Did he not like me? Did he already know that I have a crush on him? Because I have told some people about it and our class is such a gossipy swamp of madness. Two hours later he replied in the group chat of the assignment that he is in Bavaria and he won't be available for a meeting until Friday. That did not help. At. All.
If anything, this whole thing had taught me about the nature of my crush in general: I like emotionally unavailable guys. The irritation I felt upon seeing that he had read my message without a reply almost exactly mirrors my reaction to my parents when they ignored me, if you can forgive me for getting too Freudian so quickly. Growing up my parents would have violent fights with each other but pretend it did not happen the next day. The He family, shall we say, is not particularly good at talking about our emotions and offering emotional closure of any kind. We are supposed to guess and assume the other person was not mad about the previous fight because we are a family. That just gives me anxiety. I think we would all like some acknowledgment, some experience in knowing that love and anger can coexist, and there is nothing wrong with that, instead of feeling that anger and love are inherently incompatible. They could have said to me, even though we had a fight, we still love you, and we shouldn't have been so harsh.
However strong the effect of the past on the direction your life takes, you can always alter it through the effort of your will.

— Leo Tolstoy
I have no interest in fantasizing living in a parallel universe in which my parents are affectionate and good at conflict resolution because that is simply not the reality. But I can focus on how to change my behavior knowing this was how I was conditioned and use such awareness to build a healthier attitude towards the people around me and the world.
---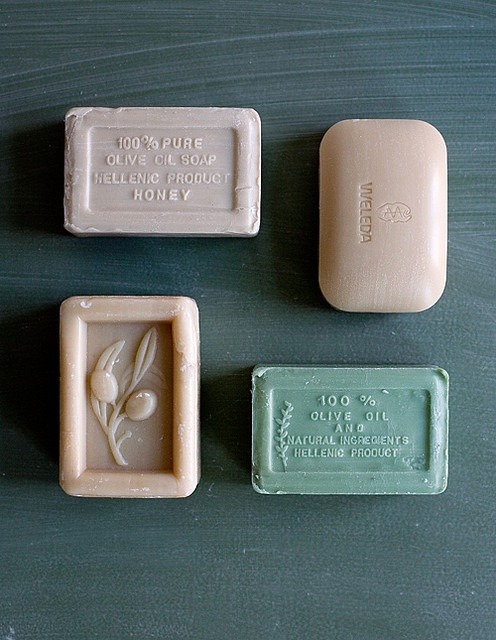 ---
Funnily enough, I also tried to be active with gays as well. Last Friday we had a session in which two gay guys from a reputable consulting firm came and talked to us about how to be proud and open at work. One of them is definitely my type. Older, wiser, and cute. He is married, unfortunately, but that is not a problem because I clearly would not have a chance of having a romantic relationship with him even if he was single. He was very well put-together whereas Hanson, how should I put this delicately, is much less well put-together. I wrote him a nice email a few days ago saying thank you, and now we sort of agreed to have coffee "some time". It's important to mention that he is German because I could feel that when I mentioned "should you be interested in talking more, we could always grab coffee sometimes", and he replied with "I like the idea. Let's plan for coffee some time", 'some time' with a space bar in between. I am clearly over-reading into this. Now I am stuck again. I did the opposite, which is to write a nice email to a guy that I liked to say thank you without the intention to see him again in person. Now that the likelihood of us meeting in person had dramatically increased, I have absolutely no idea what to do next, particularly when the initiative is on my side. What should I do, Jerry? If this is an episode of Seinfeld, I would definitely ask him out for a coffee. It's just coffee, you know. Not a dinner, not at a bar, just coffee. Something is holding me back. I am not used to being so active. I could feel my passive self coming back. But life is about adventure, isn't it?
Living is a form of not being sure, not knowing what next or how. The moment you know how, you begin to die a little. The artist never entirely knows. We guess. We may be wrong, but we take leap after leap in the dark.

— Agnes De Mille
With courage you will dare to take risks, have the strength to be compassionate and the wisdom to be humble. Courage is the foundation of integrity.

— Keshavan Nair
Whatever happens, I shall remind myself to be brave. The shadow of my past is long, but I must learn to look forward to the future, remember the person that I have always wanted to become, someone who is not afraid to claim what he wants without apologizing all the time or making himself small to avoid conflicts. Someone who is at peace with himself.
Wisdom is knowing how to live in harmony with your nature.

Some dude, probably a Russian writer
And that nature is love. I do believe we are in this world to love, or at least try to understand love to the best of our abilities. If not love, what then? We are nothing not shooting stars, transient but bright across the sky. With love, we will be part of infinity.
Be very brave, my dear Hanson. Dare to love.
---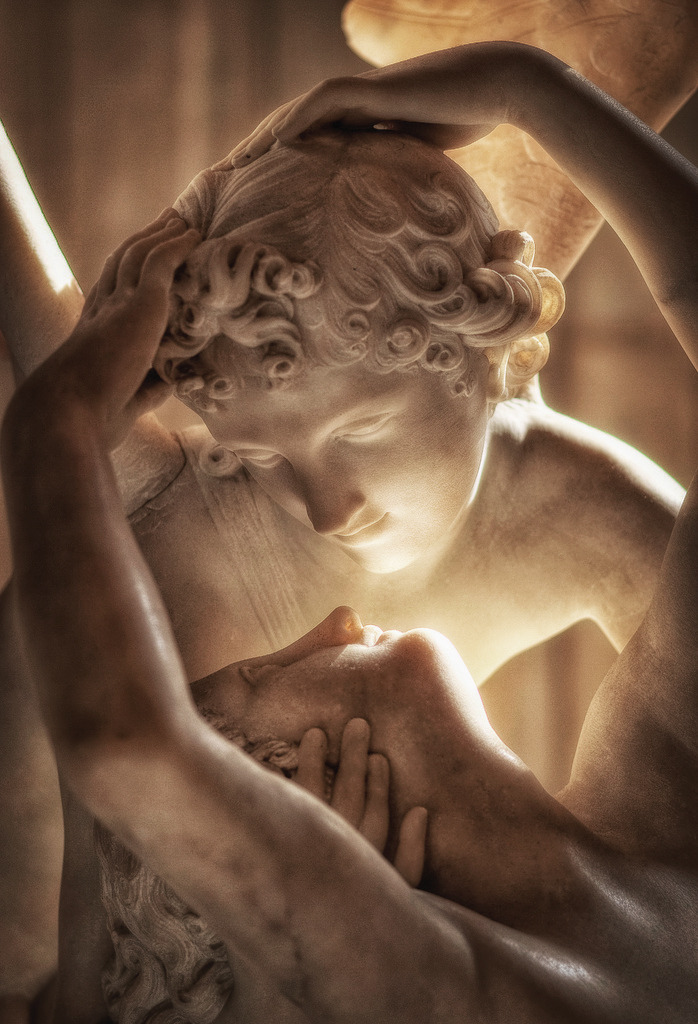 ---